Especially impressive are the cast metal 'boots' for the driveshafts. These tiny parts are as sharp as turned equivalents and need only be painted black and fitted to the transmission and rear uprights. Beautiful!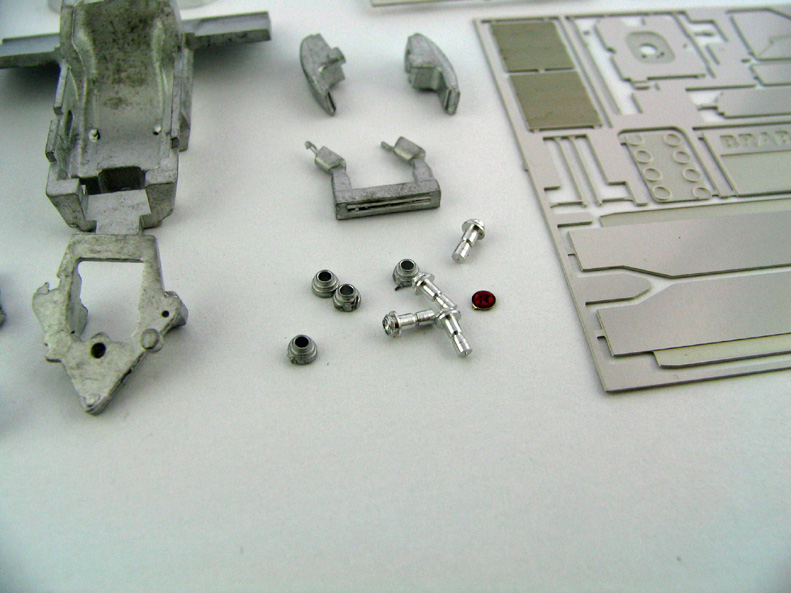 Further highlighting the clean, sharp casting of the metal components, the body parts will require only minimal clean-up prior to painting.

Overall, this is a very welcome additional to the SilverLine collection. The kit is highly accurate, well detailed and easy to build. Everything a great model should be!
---
Turning to assembly, due to the quality of casting and production, assembling the model is a reasonably quick process.
The parts were largely painted as separate parts before assembly into small sub-assemblies (cockpit, transmission, body etc) and finally, full assembly.
The completed cockpit is fully detailed, with instrument panel, wiring, harness and steering wheel all accurately represented.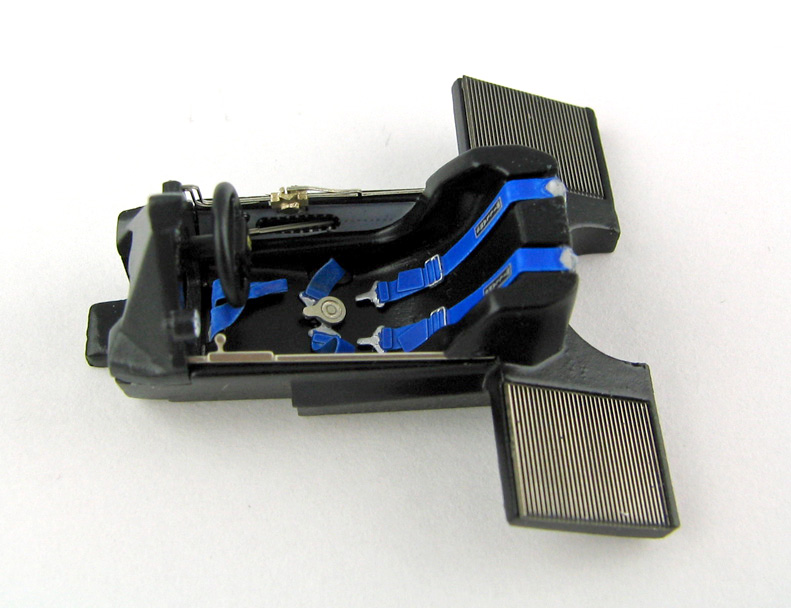 The transmission was painted in black and various shades of Alclad paints for some tonal variation. A number of the bolts around the rear of the transmission were replaced with small turned metal parts rather than painting, and the exhaust pipes were replaced with tube, but otherwise the parts are straight from the box.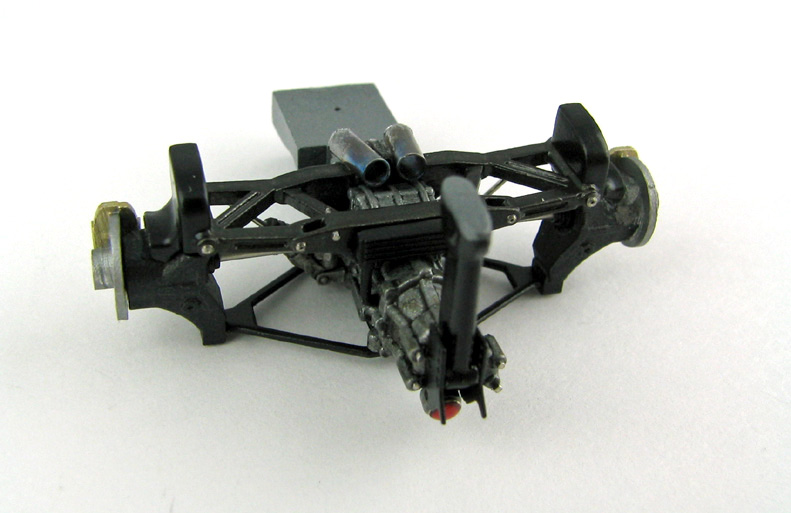 The main body parts were painted with Tamiya spray paints as suggested in the kit instructions. The kit decals are sharply printed and extremely thin. Care must be taken in application (wetting the parts before applying the decal allows time to position the marking), the result is extremely attractive.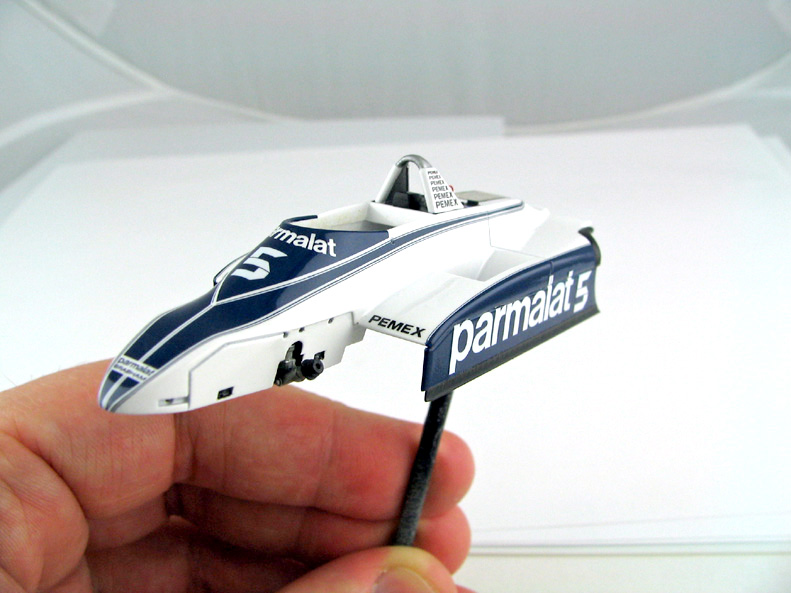 Other parts were prepared and painted separately and gathered for final assembly.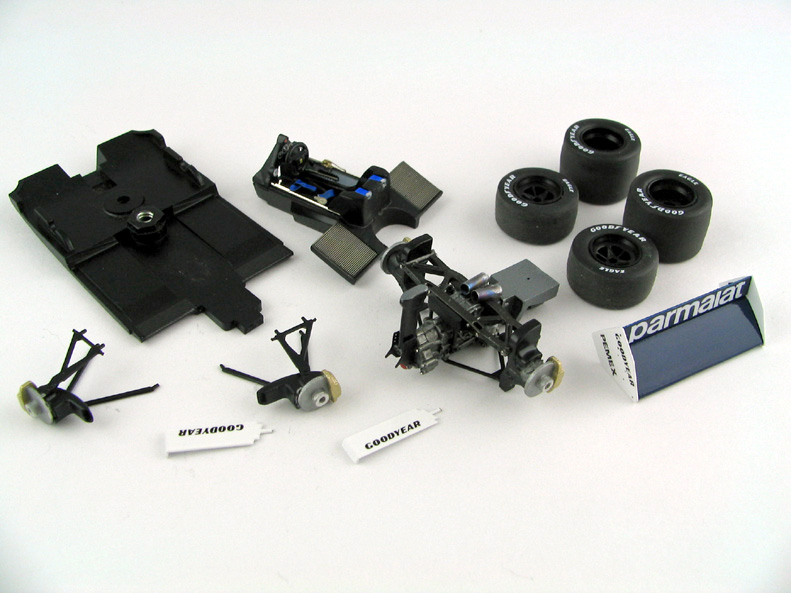 Final assembly proceeded without incident and the model is complete.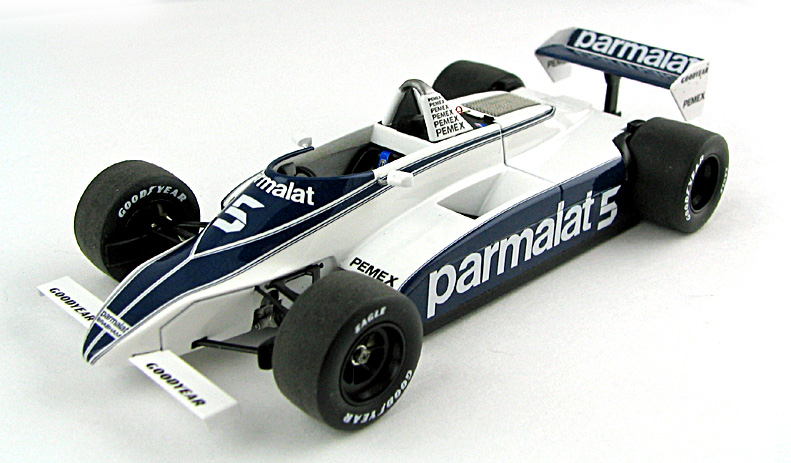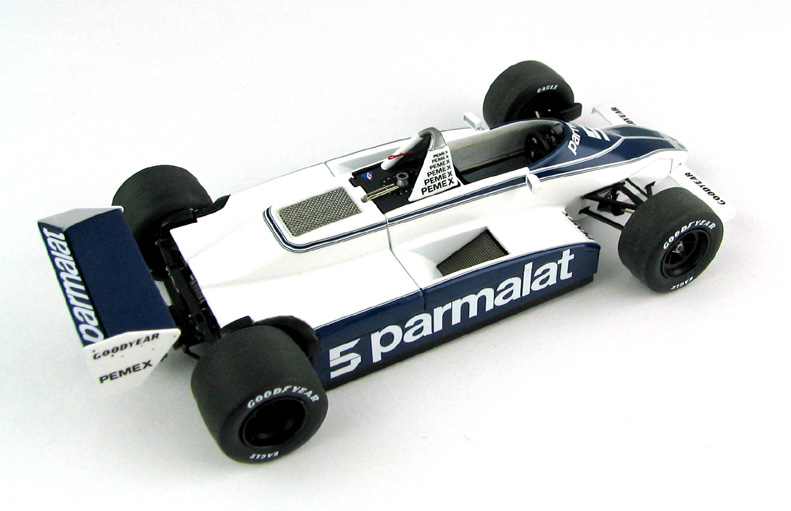 Start to finish, this build took two weeks. The level of detail included in the kit is extremely high and the overall shape of the car is an accurate copy of the real BT49C. This kit should appeal to many collectors and will look great in a collection of Brabham designs or driver's champion cars.
Excellent!!