We would like to thank our friend Fabio Billero for supplying us with pictures of the kit as well as his detailed review.
The latest kit of Tameo represent the Ferrari 312B3 "Snowplough", an experimental car that never raced. This nickname, "snowplough" has been give to the original front nose of which it was supposed to let pass less air creating a small depression by creating the so-called Ground Effect.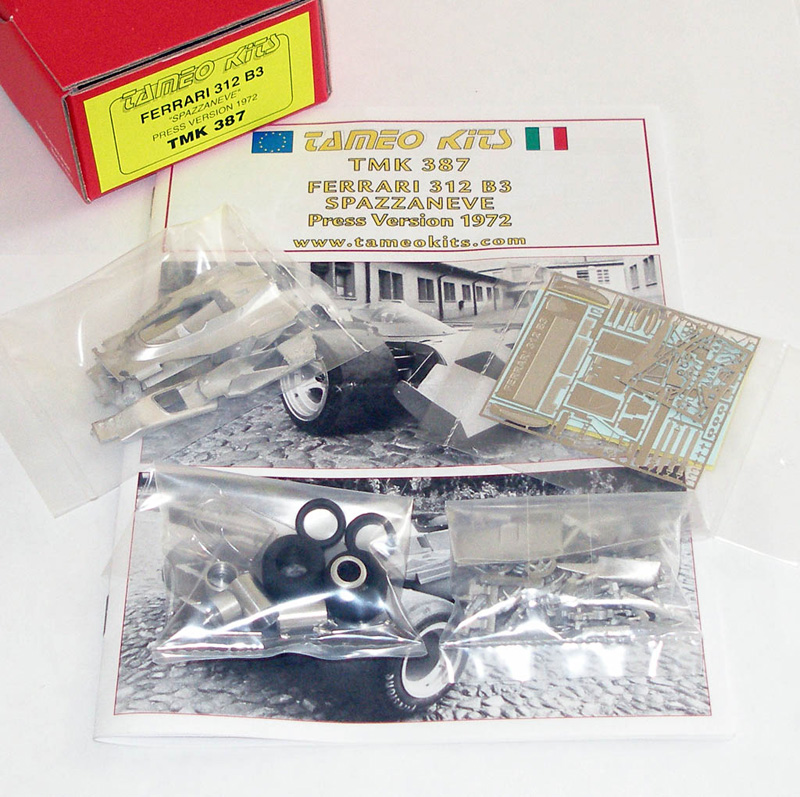 In the box you find everything to realize the model, the photoeched, the white metal and the aluminium turned parts, the tyres in real rubber and the small instructions book.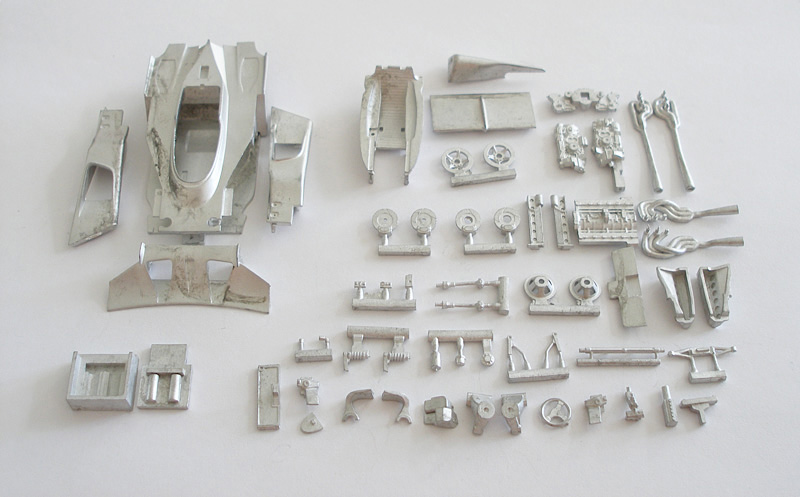 The white metal parts finely made are so much that represent a large part of the kit, here we find the exhausts, cylinder engine, part of the suspensions, body and its elements. Furthermore there is a small template to bend without difficulty and correctly certain photoetched parts.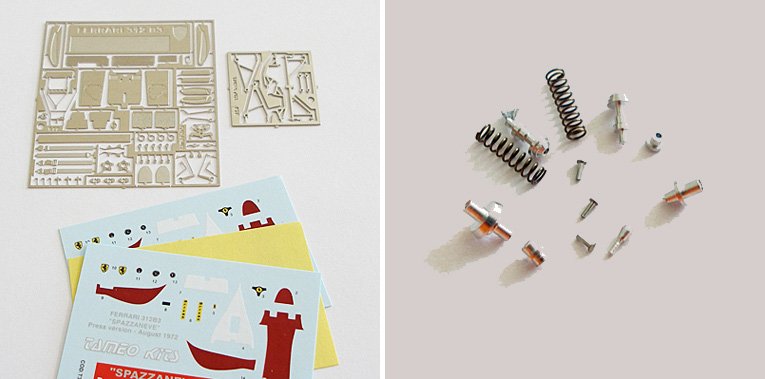 There are also many photoeched and spare parts are supplied for small ones. Gear level, shock absorbers with spring steel and micro rivets are in aluminium turned parts. Of course not missing the two decal sheets of excellent quality.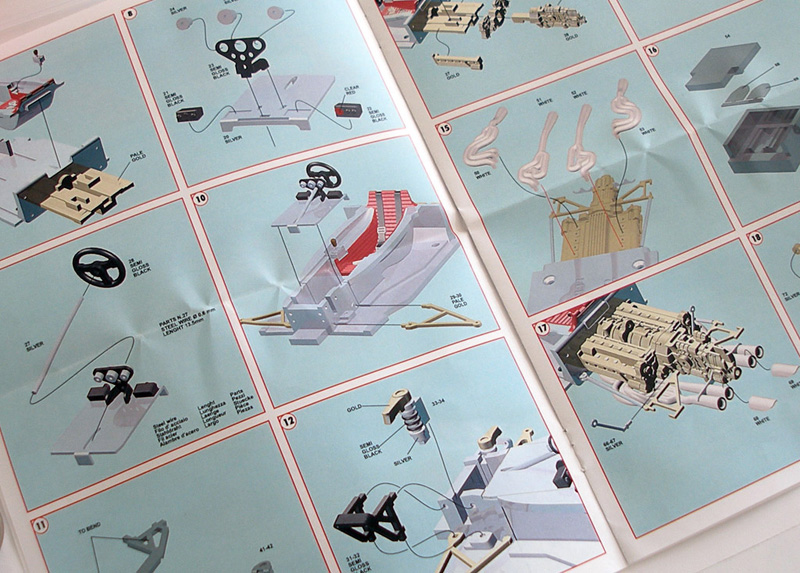 The instructions in colour detailing the sequence of building, I am taking care of that order in order to check the ease of assembly. Each particular is well appointed and portrayed with relative colouring.
As it is usually before painting I have made a pre Assembly of the most important partd of kit. The body is in three parts, the central elements and two sides that will have to be glued and puttied.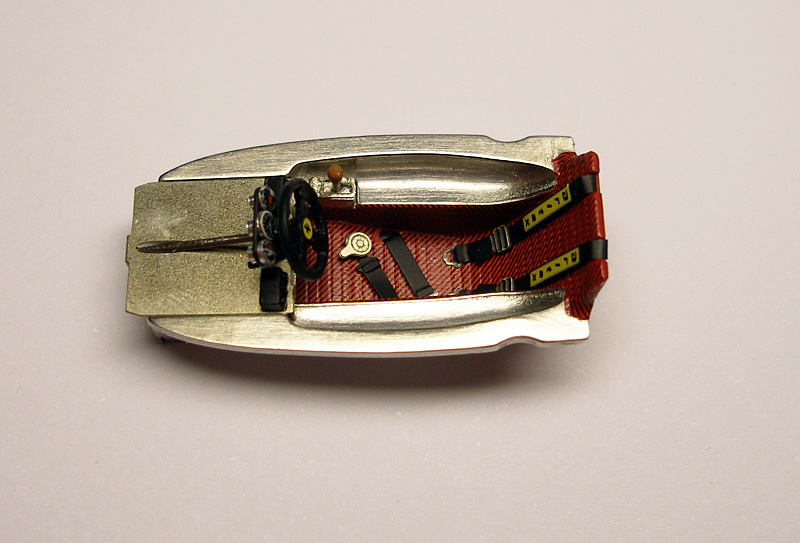 The cockpit, in this phase is completed, is in white metal. I preferred polish it instead of painting in order to make it sufficiently realistic. The section on the instrumentation is in photoeched, also I preferred leave it with his natural colour. Following I will add on my own wiring for the instruments. The seat is covered with the decals supplied in the kit, easly to place with a bit of softening.

I continued to built the rear axle following the instructions even on the paint of each parts, leaving the silver parts were I preferred to polish. The body was red painted as instructions, always Tamiya and the white part is a decal. I added the cables candles to complete the zone engine.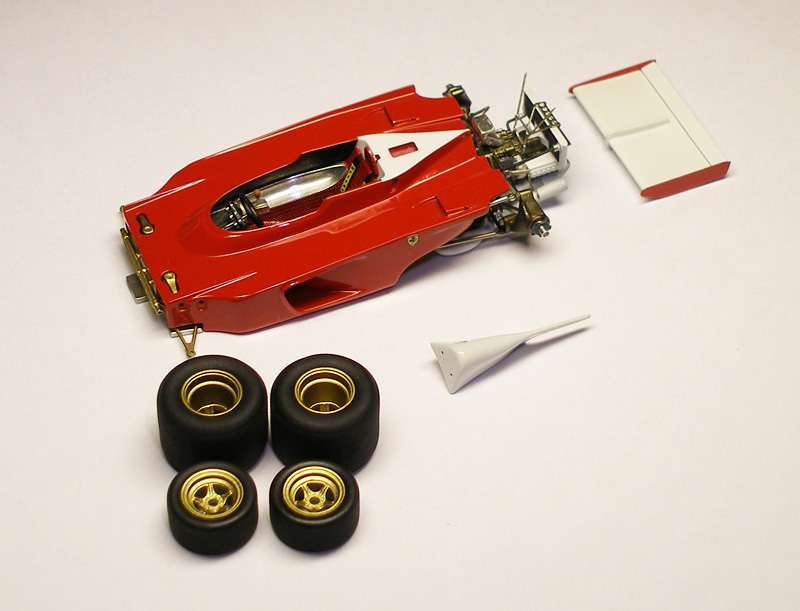 Now the model is almost completed and remain the last elements. Rear wing has the central part in white metal and side parts in phtoetched. The rims are in white metal as well, the excellent casting makes them almost perfect. Despite to the substantial number of pieces (about 180), the building is quite simple and
found this kit complete and well realized. A very beautiful model, even without make special modifications while the more experienced builder can give full play to their imagination to maximise the details.