TMK 388 Ferrari F60 Belgian GP 2009 Garage Version



We would like to thank our friend Fabio Billero for supplying us with pictures of the kit as well as his detailed review.

The Belgian Gp rappresented to Kimi Raikkonen and Ferrari, another victory to add to their prize record. The winner car has been proposed from Tameo in garage version, with opened parts and possibiliy to built a little diorama, very interesing option for enthusiasts.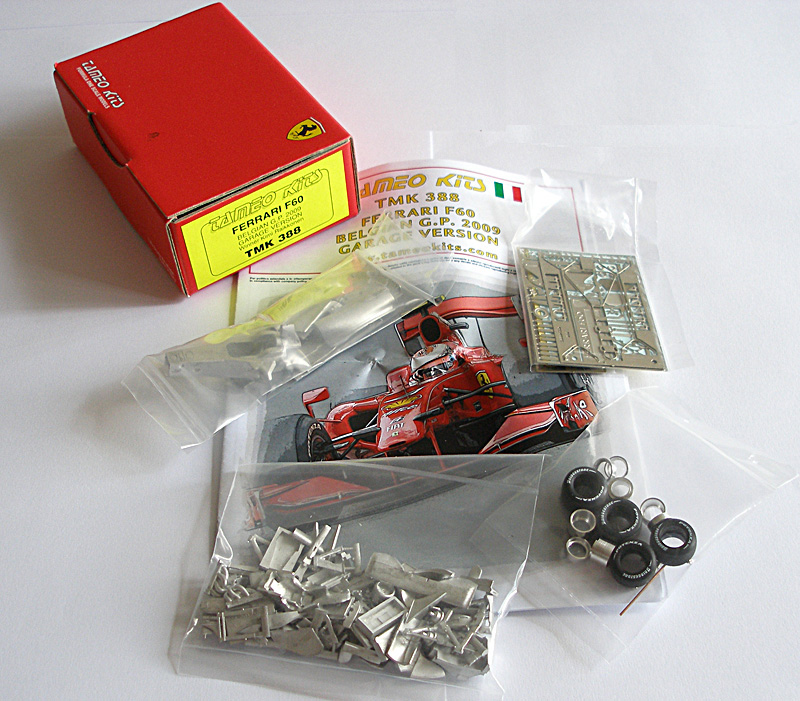 The box contains separated bags with white metal parts, photoetched, wheels and tyres for a faster knowledge of the parts that composing the model. Building instructions and double decal are included as well.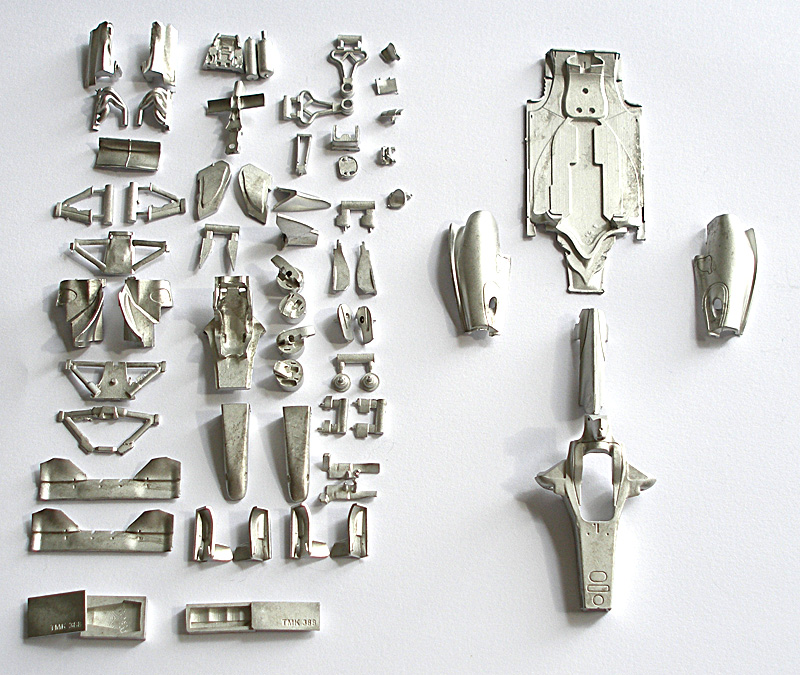 There are several white metal parts as body, engine and suspensions details without forget the necessary for double nose that will be placed on the photoetched stand. Excellent casting as usual without flash of the mould or big imperfections.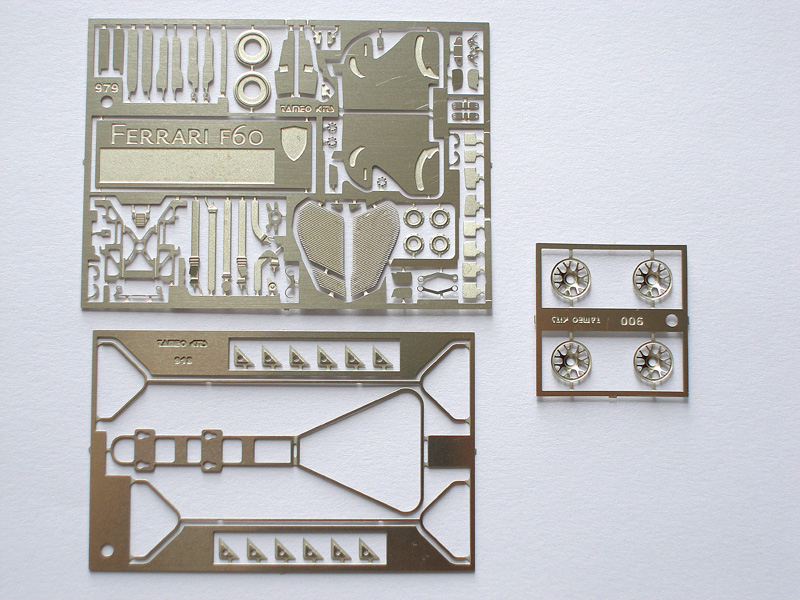 Photoetched are always on the top of the range, on lower side you can see the blister with stands for double nose and for opened body parts. Well pointed out the pre-bended wheel inserts, a detail that gives more realism to the wheels.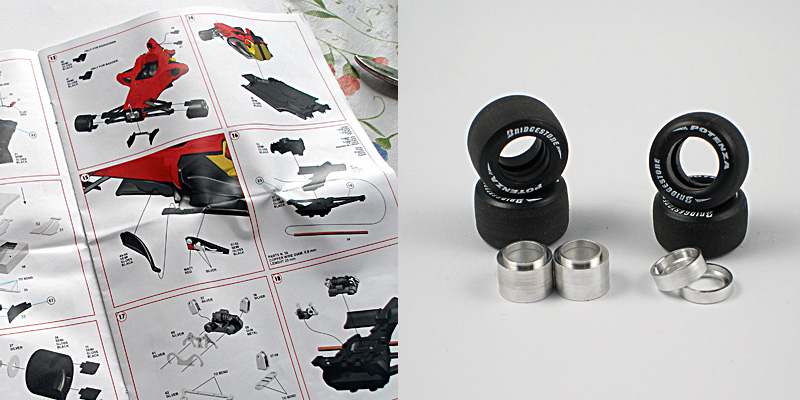 As mentioned before, wouldn't miss the colour instructions in all steps for assembling, complete description of the colours to use. Rubber tyres with tampo printed logos are supplied, this new technique brings a big quality improvement offering an easier building instead of placing the decals. Finally there are alluminium turned wheels to ling with pre-bended inserts.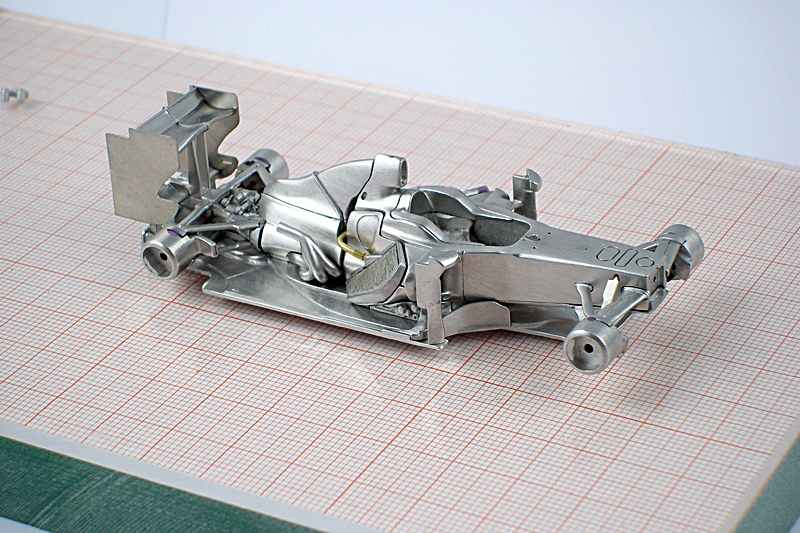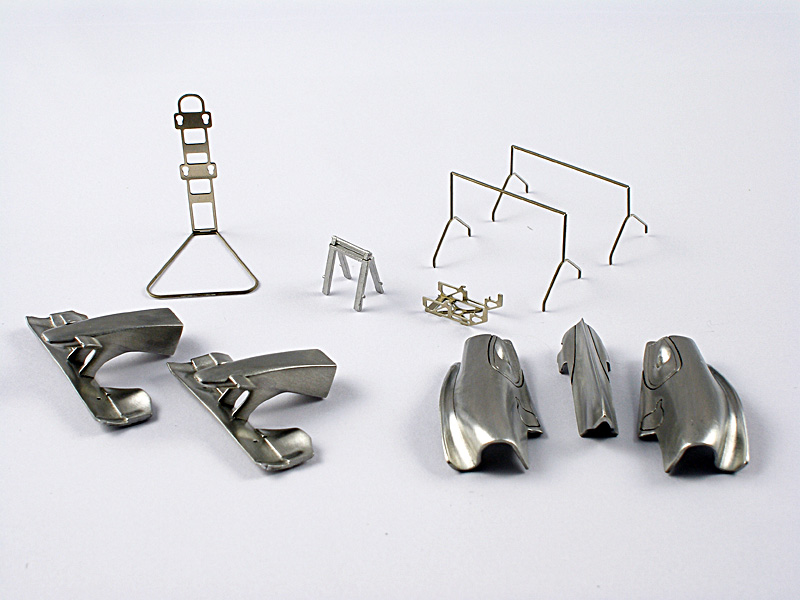 As in any models I start with pre-assembled building without glue, obviusly after cleaning any single piece taking away smal imperfections with abrasive paper. The only holes to drill are the front suspesions one, very easy to assembly and each parts fits perfectly in their places. I've been tempted to increase detailing on engine but I limited to few things. For instance I placed brass tubes for water cable on radiators in different diameters. Once paited separately they must be fit one inside the other. I reduced and get deeper the exhausted pipes with dremer on the right size. Finally I rebuilt with smal plastic tube the smal oil brake ducts tank with caps that will be placed visibly on the front side of the model. A light paint of smoke Tamiya will give a simulation of darkness of the oil inside the tank.




The kit include few templates to benk some photoetching as small deflectors that in this model of F60 are in photoetched instead of white metal. This means they are thinner and so more realistic. I soldered all the components to give more strenght.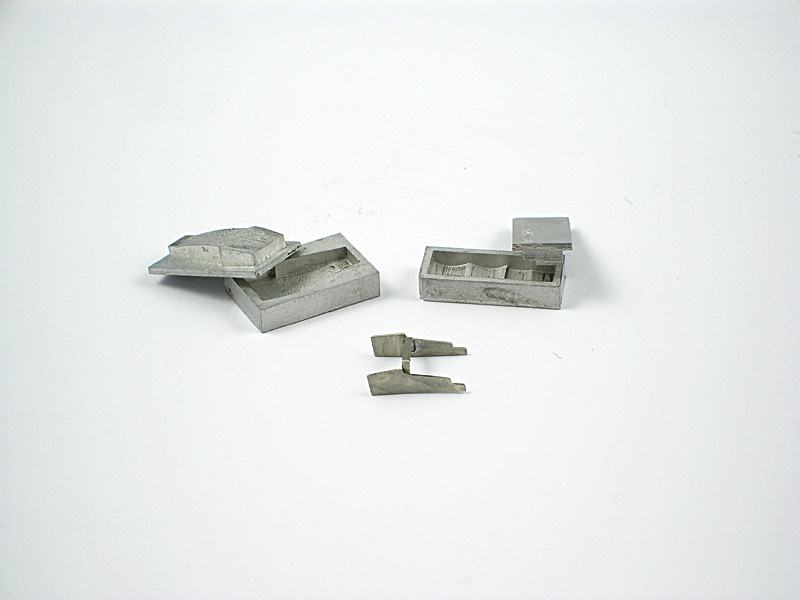 After a first hand of primer Tamiya coming the moment I prefer best that is placing the decals. They must be cutt off and put in the water until they will be separated from the support, taked out with help of twitter and small brush and placed. In the most difficult part I use strong Tameo softner. In this model I soldered the support element of the rear wings with the two rear wing sideplates.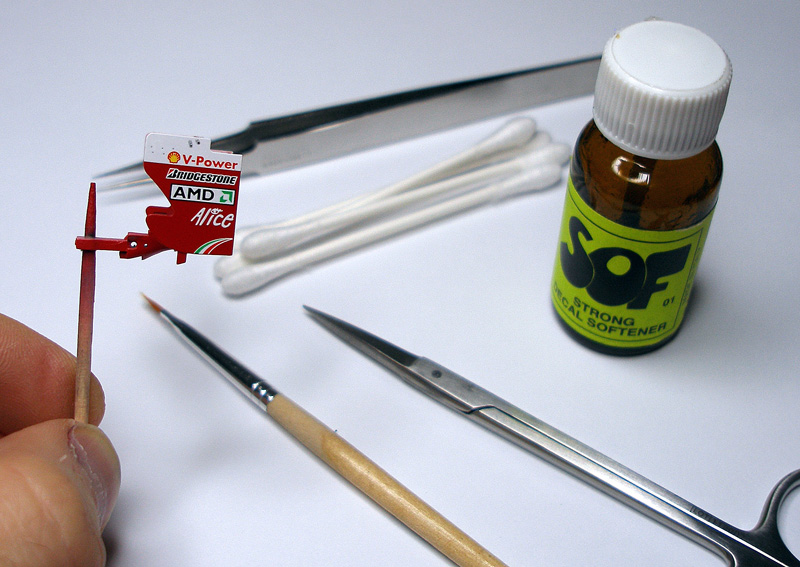 Finally two hands of trasparent paint well sanded will allow to eliminate the small steps on decal to reach a thin paint as much as possible.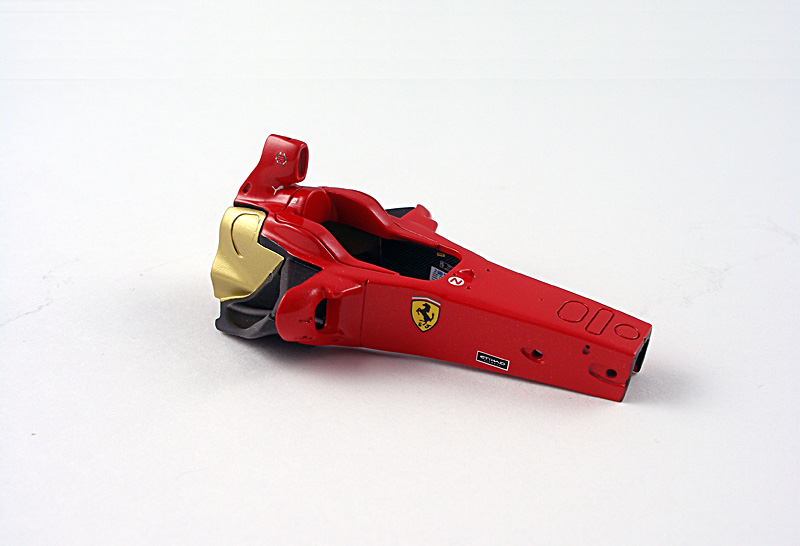 The most important parts of the model are ended, just the engine has been painted with alclad colours. All the other parts that should be painted in silver I prefer to gloss and protect with transparent cover. At this point I have just to complete the model with the help of epoxy glue.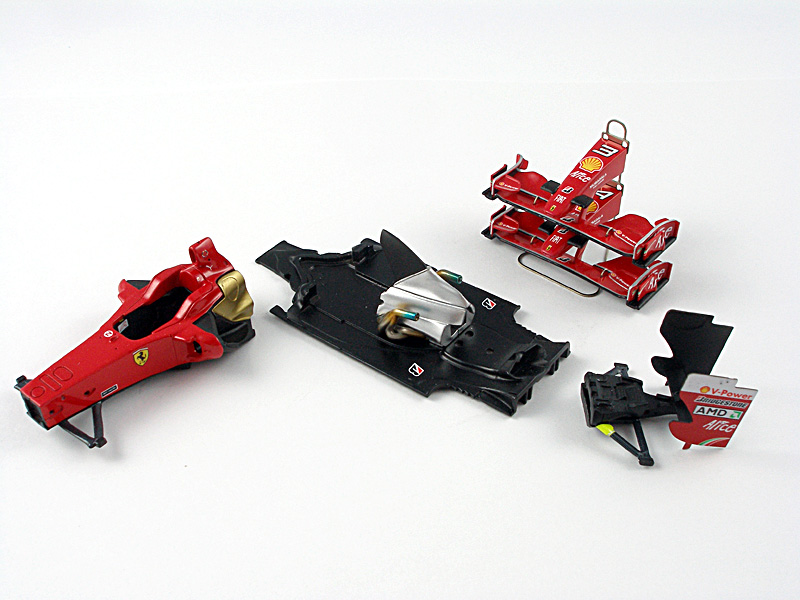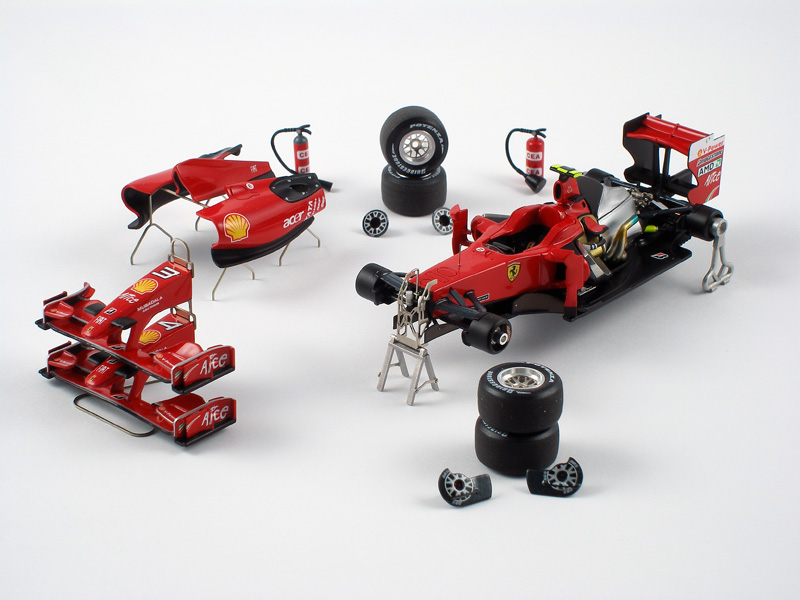 In short dispite of several parts to assemlby, Tameo has realised (as usual) and easy and enjoyable model to build.
I would llike to thanks my friend Roberto Quaranta for his hints.

Fabio Billero