The spanish champion Fernando Alonso concluded his 2008 season winning two races: Singapore and Japan.
The Silverline kit SLK 063 depicts the Renault R28 single seater as it raced at the Japanese GP at Suzuka.
We would like to thank our friend Michael Kelly for supplying us with pictures of the kit as well as his detailed review which reports all features that are new even to modelers familiar with very recent Tameo models.
We also warmly thank to Model Garage Romu that provided the nice pictures of the assembled kit.
Michael Kelly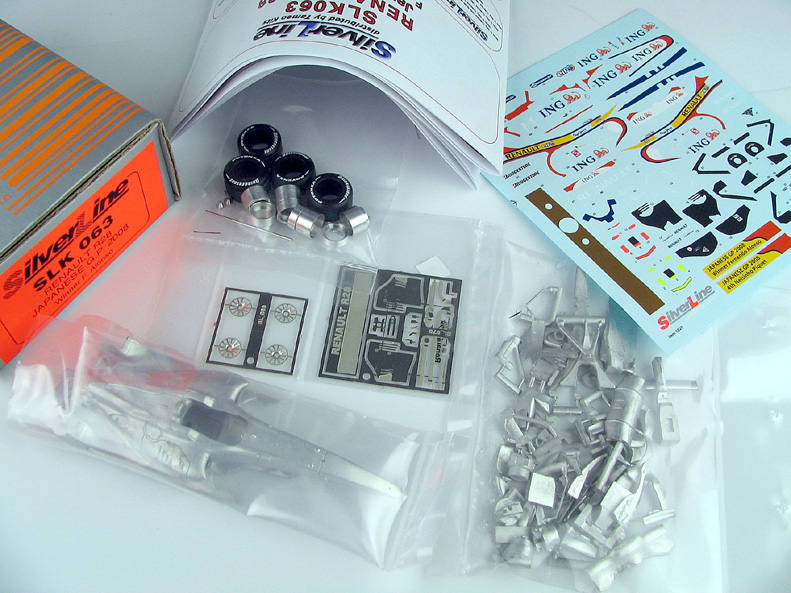 The most recent release in the SilverLine range is the Renault R28 depicting Fernando Alonso's winning car from the 2008 Japanese GP.
For modelers new to SilverLine kits, the model is largely produced in white metal, with photo-etch details, turned wheel rims and wheel nuts, rubber tires and waterslide decals.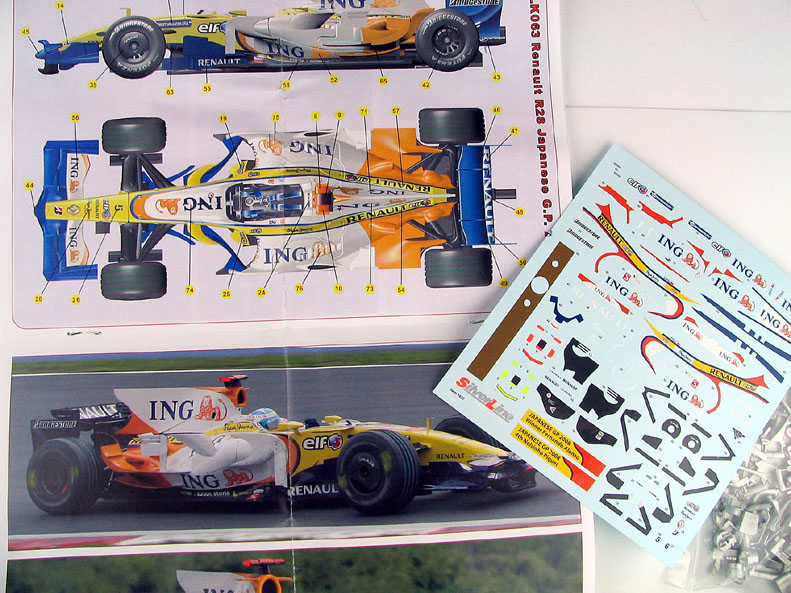 Clear, full colour instructions and reference photos are included.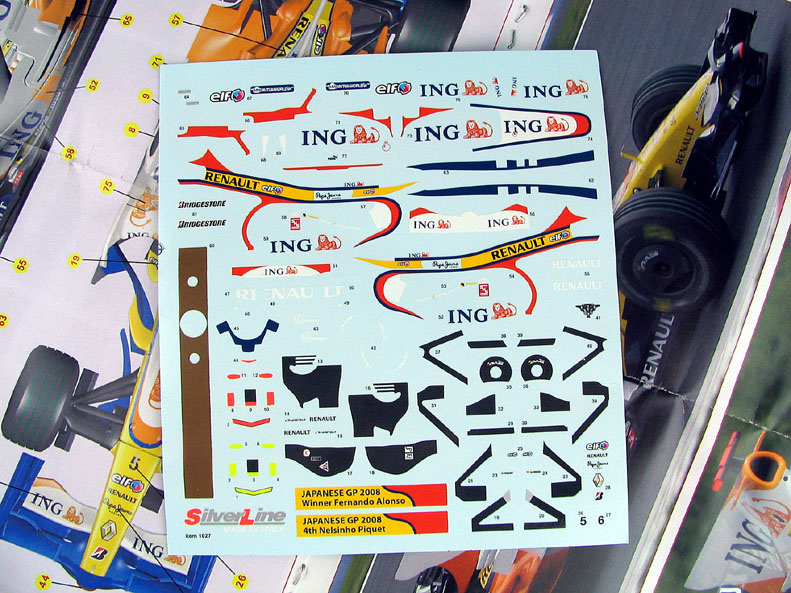 The 2008 Renault had a rather complex, multi-coloured livery, but the kit includes sharply printed decals for most if not all of the demarcation lines. Carbon fibre decals are also included for suspension arms and the cockpit interior.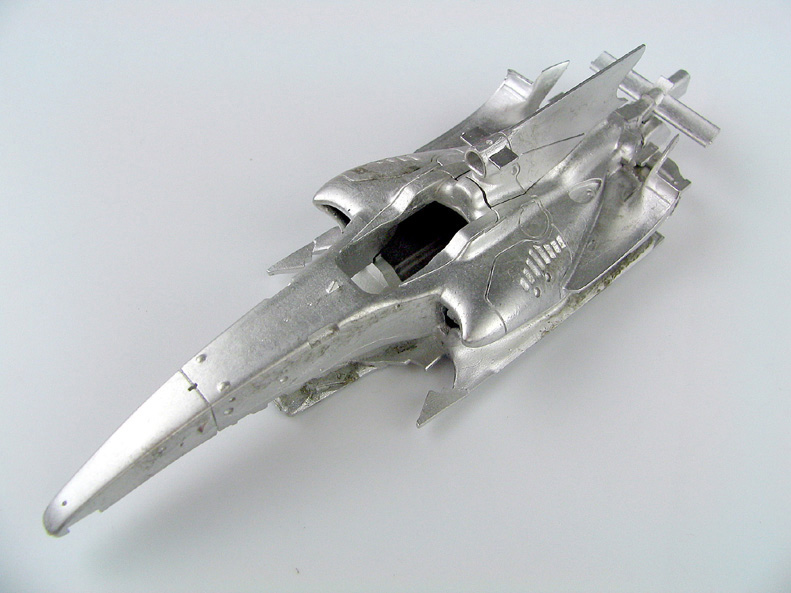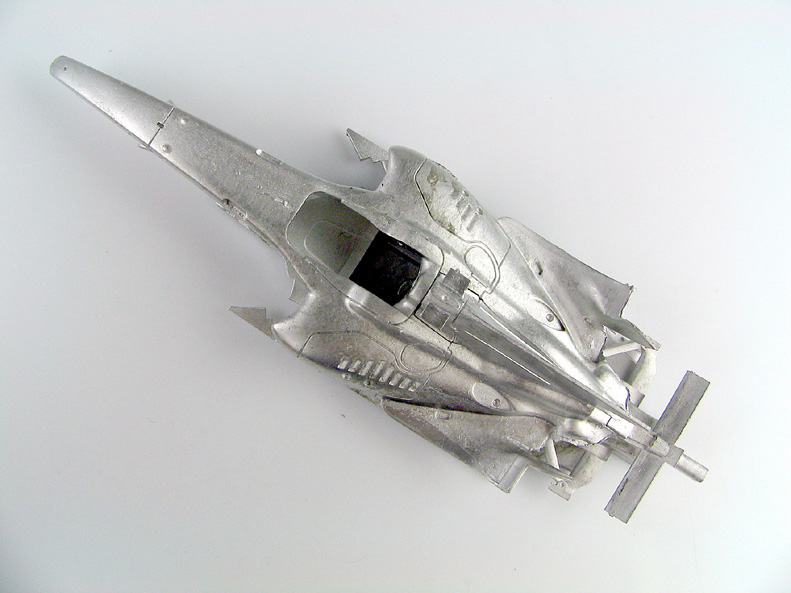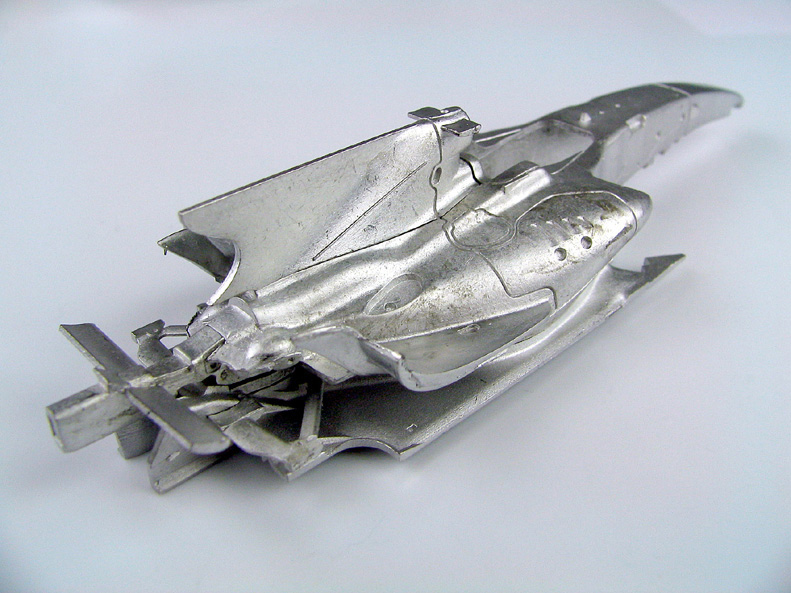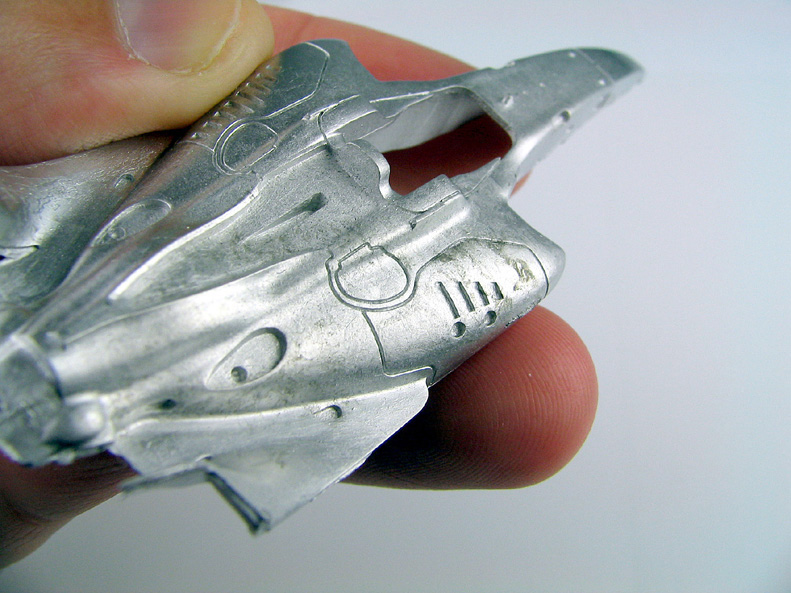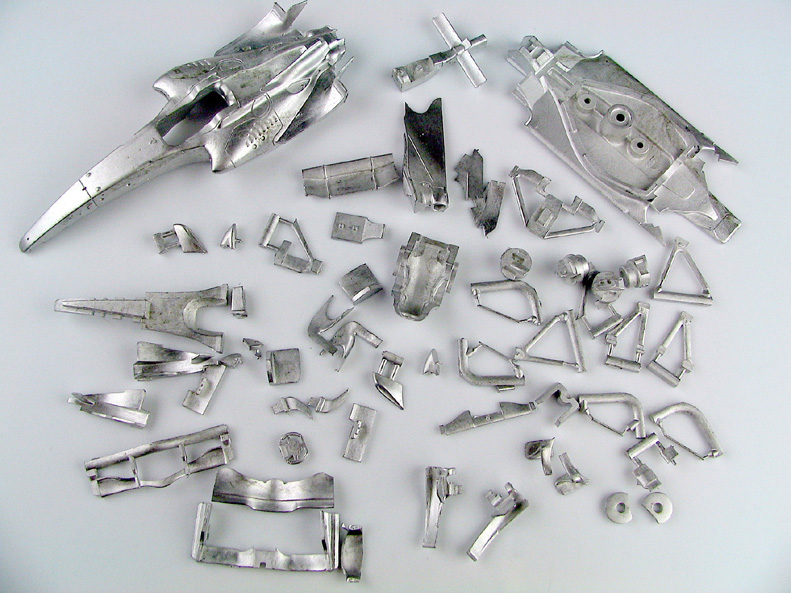 The white metal castings are again in Tameo's new, harder white metal and feature a higher level of precision than was possible with the previous casting process. This provides sharp details and excellent fit of parts.
Panel lines on the kit are perfectly even, consistent and accurately aligned across mould seams and part separation points.
The kit also includes a number of features that will be new – even to modelers familiar with very recent Tameo / SilverLine kits. It is apparent that Tameo are observing the way modelers work with their products and are working to improve the kits and make them easier and quicker to assemble.
Firstly, the fit is significant for the quantity of parts that are cast in metal. In previous releases, many of these items would have been provided as photo-etch parts, but with thinner parts and sharper edges now possible, cast metal allows for more complex shapes.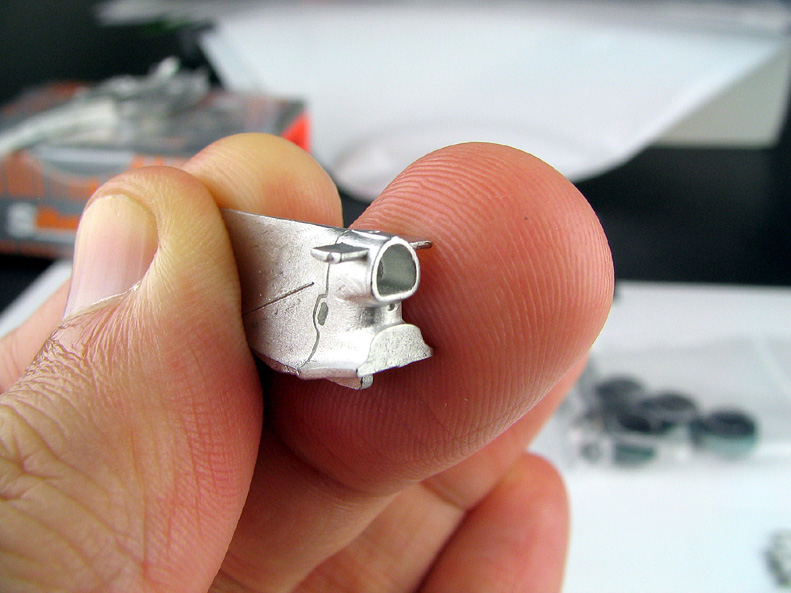 The airbox is cast with a deep enough opening that further drilling and filing is essentially redundant.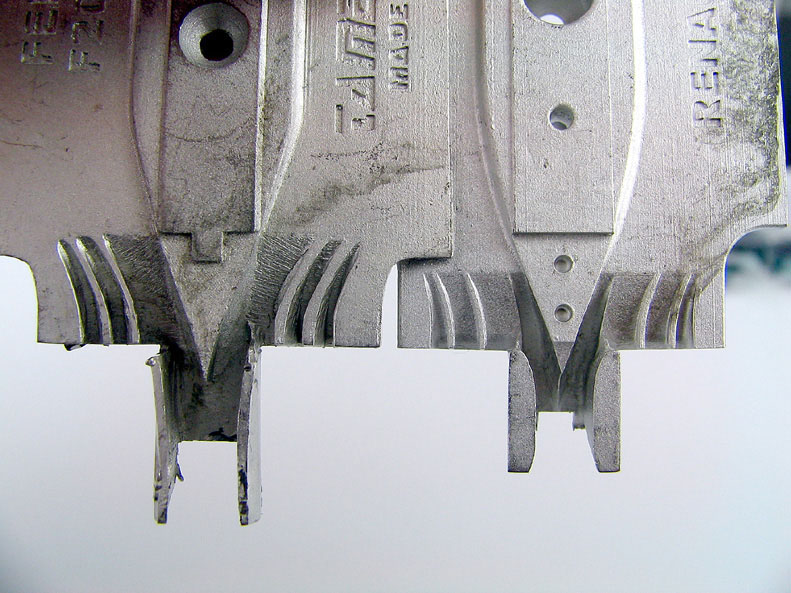 The diffuser is another area where this kit is a step forward on recent kits. I've photographed the part next to an F2003GA to highlight the thinner vanes and more precise casting.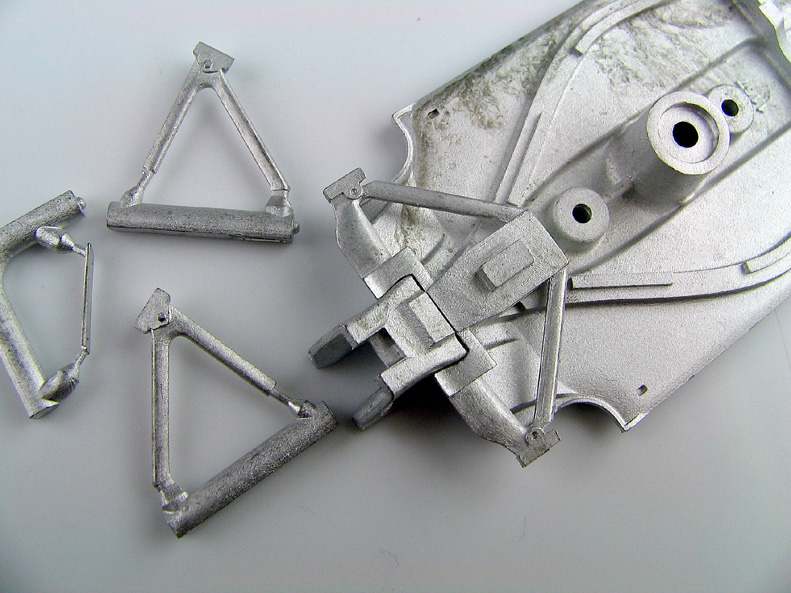 Perhaps the largest change is a return to cast metal suspension arms. However don't be alarmed; these are highly detailed, very close to 'scale' thickness, with very sharp trailing edges, and will look extremely realistic with carbon decal applied.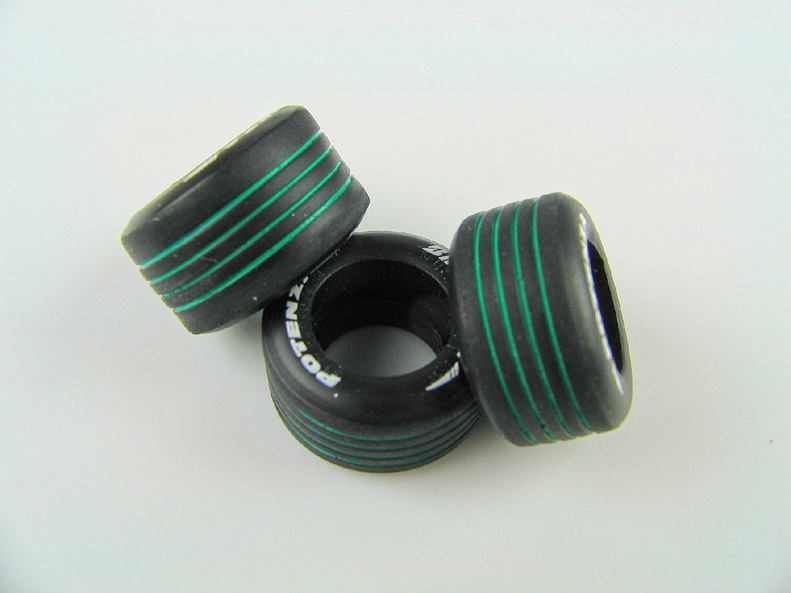 Being the Japanese GP version, we get the special edition 'Make Cars Green' tire markings. Far from asking the modeler to paint the tires themselves, Tameo / SilverLine include pre-printed tires that are ready to use. Literally paint the rims, then wash the tires and slip them on!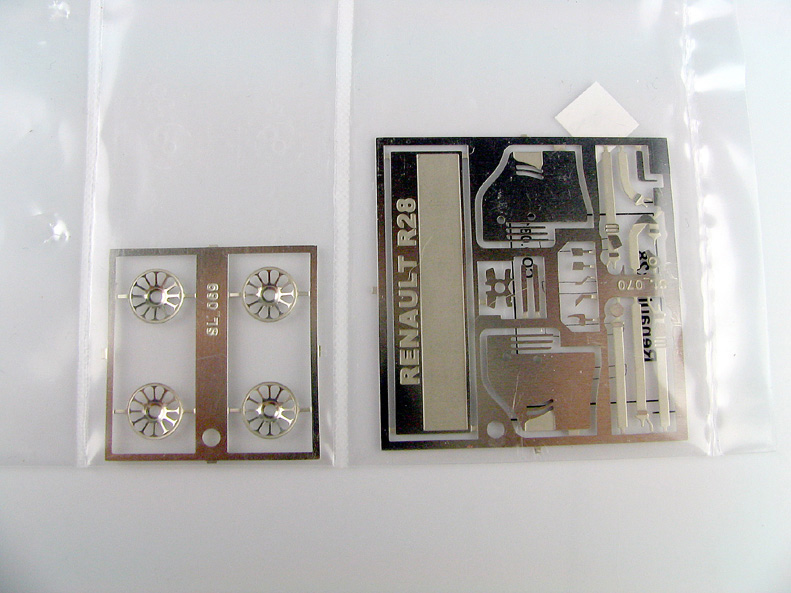 Finally, given the improvements with the cast metal parts, its no surprise that the photo-etch fret is about half the size of those on recent kits.
Tameo & Silverline are making huge efforts to respond to feedback from modelers and improve their kits with every release. This kit clearly demonstrates that effort. Here follow some images of the finished model.
We would like to thanks Model Garage Romu for providing these pictures.